APPRECIATION FROM THE DIRECTOR OF OUR LEARNING CENTER
I feel honored that you are considering Larson's Language Center to help you or your child achieve the goal of obtaining the skills to become effective in communicating with the world in a second language.
I am originally from Ecuador, South America. I have been a teacher since 1989, but I have dreamt about being in front of a group of students since I was a child. I have a bachelor's degree in Science Education and a Ph.D. in Educational Psychology. I feel blessed when I realize that with God's help and in His providence, I have been able to live my dream and work in what I feel most passionate about education!
I have two biological children, Sven and Alex, and a couple more who today call me Mom. They are all bilingual. I started learning my second language when I was 28 years old, and although it was not easy, I proved that it was not impossible either. By God's grace, I am now bilingual, and I am able to communicate better with this wonderful side of the world, and I am able to encourage you to discover the wonders within a second language!
Please, make yourself at home. Take your time exploring our site! Feel free to contact us. We would love to set up a time to meet with you in person and help you get to know our Language Center better!
Yours Sincerely,
Lorena Ormeño-Larson
Larson's Language Center Director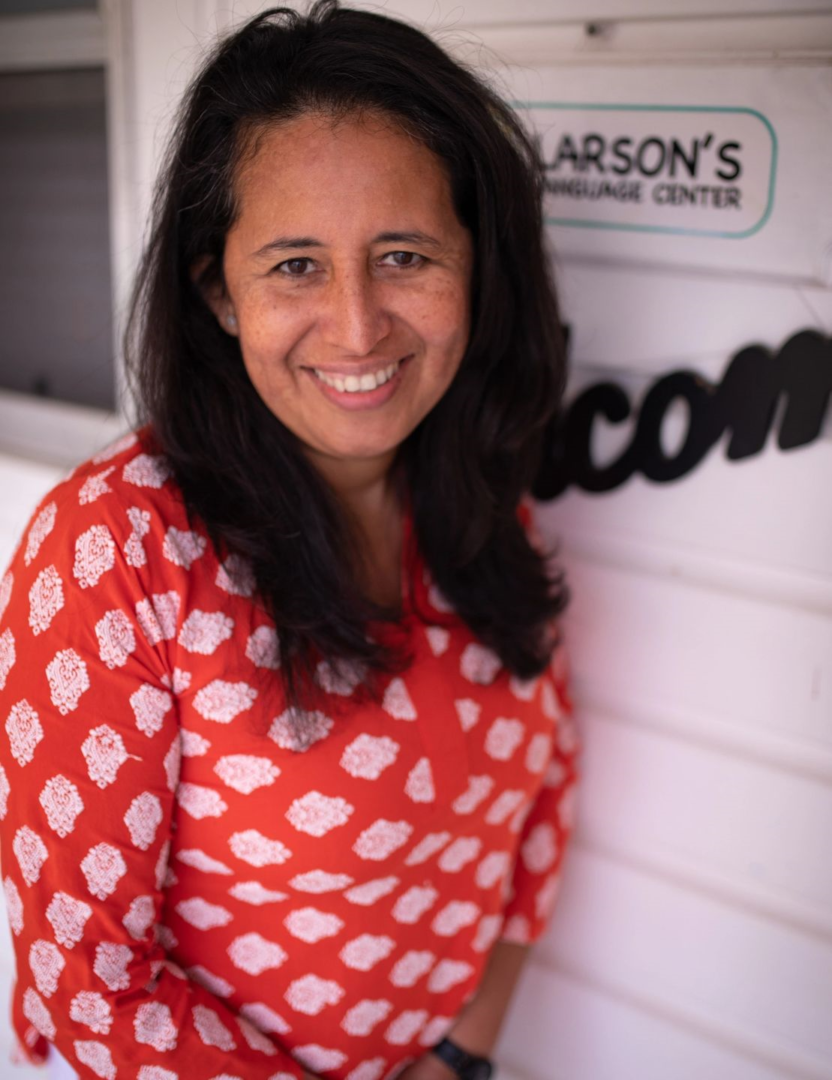 Our passion is to help our students – both children and adults – to realize their full potential. We provide resources and a proven curriculum for our students.
Our language programs are taught by qualified and native-fluent instructors and produce excellent results.
LLC is accredited by Cognia, the largest community of education professionals in the world, which provides nationally recognized accreditation with the purpose of continuous school improvement and increased student performance.
We partnered with the WORLD TRADE CENTER ARKANSAS for our language classes for adults and several private schools for children classes.
We offer the following language programs:
Bilingual Preschool and Daycare, for ages 2-5. Registration for the new school year starts in March. Learn more.
Spanish Group Language Program for children
After School Spanish Program, "Club de Chicos" (ages 5-13) Learn more.
On-site Language Program at Preschools, Elementary and High Schools (ages 3-15). This program may be requested by a school's principal, PTO or parents.